About Palavas-les-Flots
Between the sea and the wild ponds, you find the oldest station in the seaside region of Montpellier Palavas or the "Queen of the beaches of the Mediterranean", the vacation paradise that has retained its allure so special where sun and beach for relaxation with its friendly atmosphere, relaxed and friendly.
Near the camping Roquilles at the foot of the now legendary lighthouse of Palavas, a radiant embrace of pedestrian streets is bursting with small shops, bars glaciers restaurants, fish sellers and vegetables typical of the Languedoc. Palavas is a charming port on the mouth of the Lez that lives to the rhythm of the sea.
Stroll along the beach and the channel, listen to the cries of seagulls, feel the breeze and the spray ... And in the evening, to give you the thrill of the game, why not go to the Casino of Palavas which lies 10 minutes from the campsite?
Since the Roquilles camping you can go bike to explore the ponds around us with the many bike paths that allow you to travel safely to enjoy the scenery watching flamingos.
To see on Palavas-les-Flots :
* The Saint-Pierre church in the center of Palavas, a beautiful little church of Romanesque Revival style, its simplicity reflects the time when Palavas was a mere hamlet of sinners.
* The Church of Our Lady of the Road: a curiosity for fans of contemporary architecture, it recalls the clean lines of the works of Alvar Aalto.
* The Maguelone cathedral, near Palavas: Built on a volcanic island there are more than 8 centuries, surrounded by vineyards and olive trees, it remains a masterpiece of Romanesque art.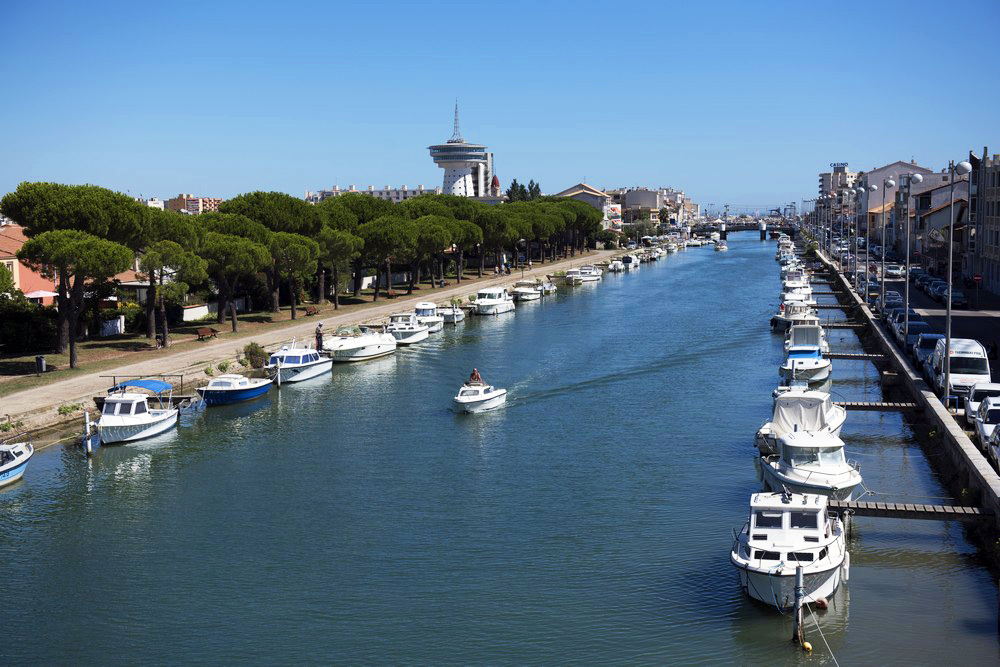 Sightseeing around Palavas-les-Flots
* Sète
* Aigues-Morte
* Pézenas
* Béziers
* Nîmes
* Montpellier
* Lake Salagou
* Petite Camargue
* Cevennes