Fine sandy beach close to the camping Roquilles
The beach
A big breath of sea air, clean water, the sandy beach of Palavas-les-Flots which is offered to you without restraint ... just 50 meters from the campsite Roquilles.
To each his happiness under the shade of a parasol, nap lovers are tempted by a well deserved rest while a little further, in the sun, swimming, tanning under the sun of the Hérault, picnic, games ... and all that, complimented by the cries of seagulls and the lapping of the calm waves of the Mediterranean. Do not forget sunscreen and umbrellas!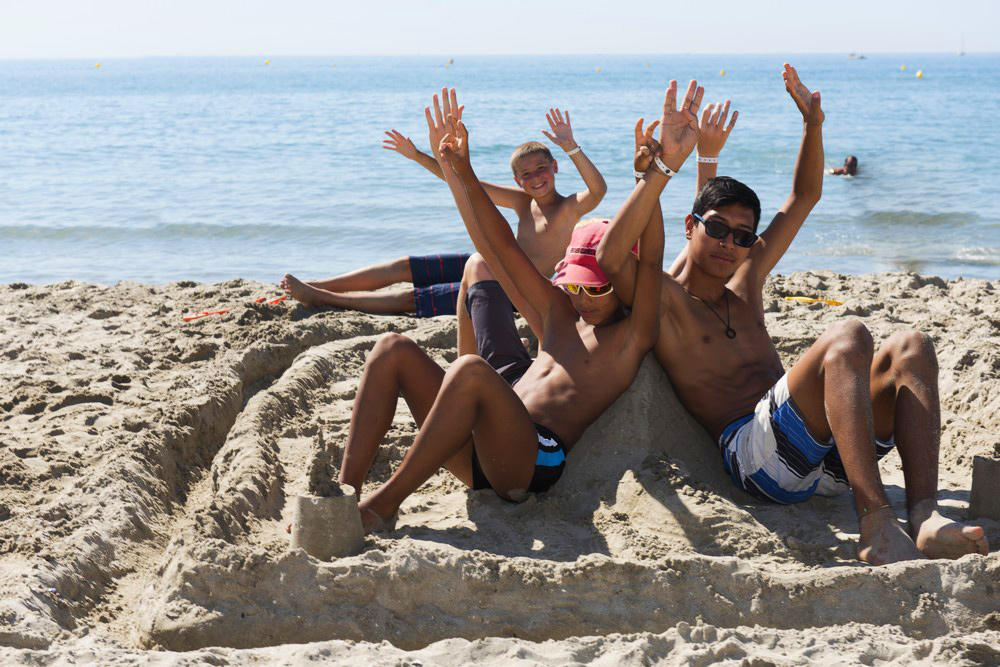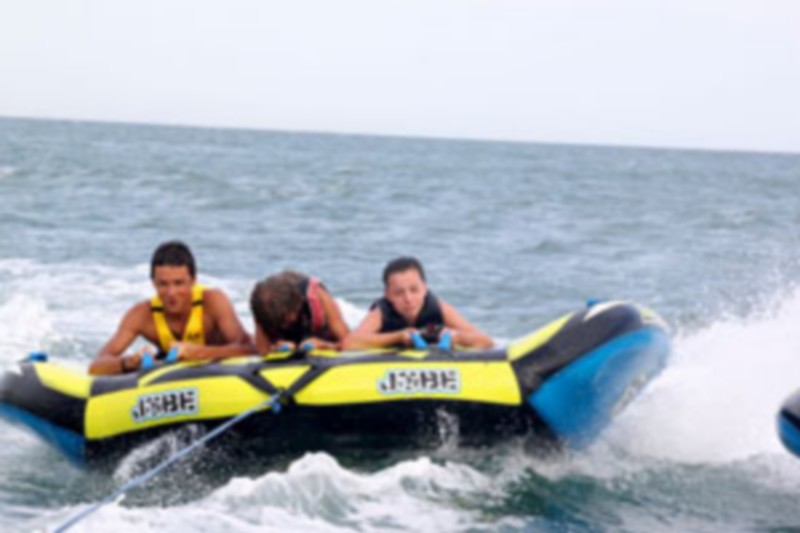 Activities
Palavas, like the other beaches in the region of Montpellier, allows you to fish while fishing enthusiasts or casual fishermen to your rods! And in the evening, return to the site with your delicious fresh fish to cook on the barbecue for a friendly dinner under the stars on the Languedoc coast.
Near the campsite, you can choose to try your hand at waterskiing, windsurfing or scuba diving and explore the seabed or you fly with parasailing and enjoy the incredible view the azure blue of the Mediterranean ...