Kibo cloth and wood tent rental
KIBO is a simple and functional model of web hosting for up to 5 people.
It includes a bedroom with 1 bed 140x190 cm, a room with 2 single beds 80x190 cm, separate rooms wood and fabrics, dining area open on the terrace, kitchen interior with flat pass inside and outside (Dishwasher and maintenance kit, coffee maker, micro -wash, fridge freezer, gas hob 2 built-in, storage), 1 table and 2 chairs + storage box and seat, covered terrace (7.50 m2), 1 table and 2 chairs, indoor and outdoor lighting, cloth storage cabinet . No sanitary facilities (neither WC nor bathroom).
Warning: It is forbidden to install tents on rental sites
Description and equipment:
– 1 bedroom 1 bed 140
– 1 bedroom 3 beds 80 including a bunk
– Dining Area
– Fully equipped kitchen: dishes, utensils, 2 gas burners, 1 microwave,
– 1 fridge / freezer
– Garden Lounge
– Sanitary camping nearby
– Duvets and pillows provided, provide sheets.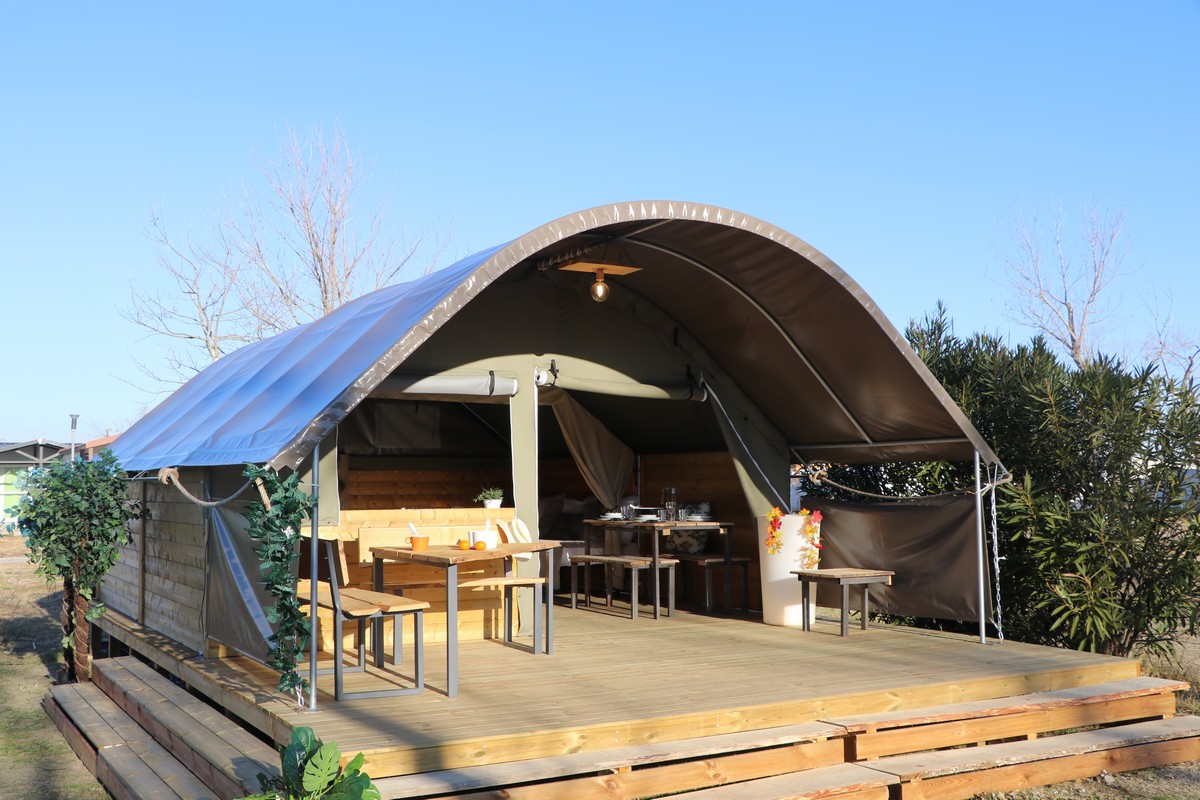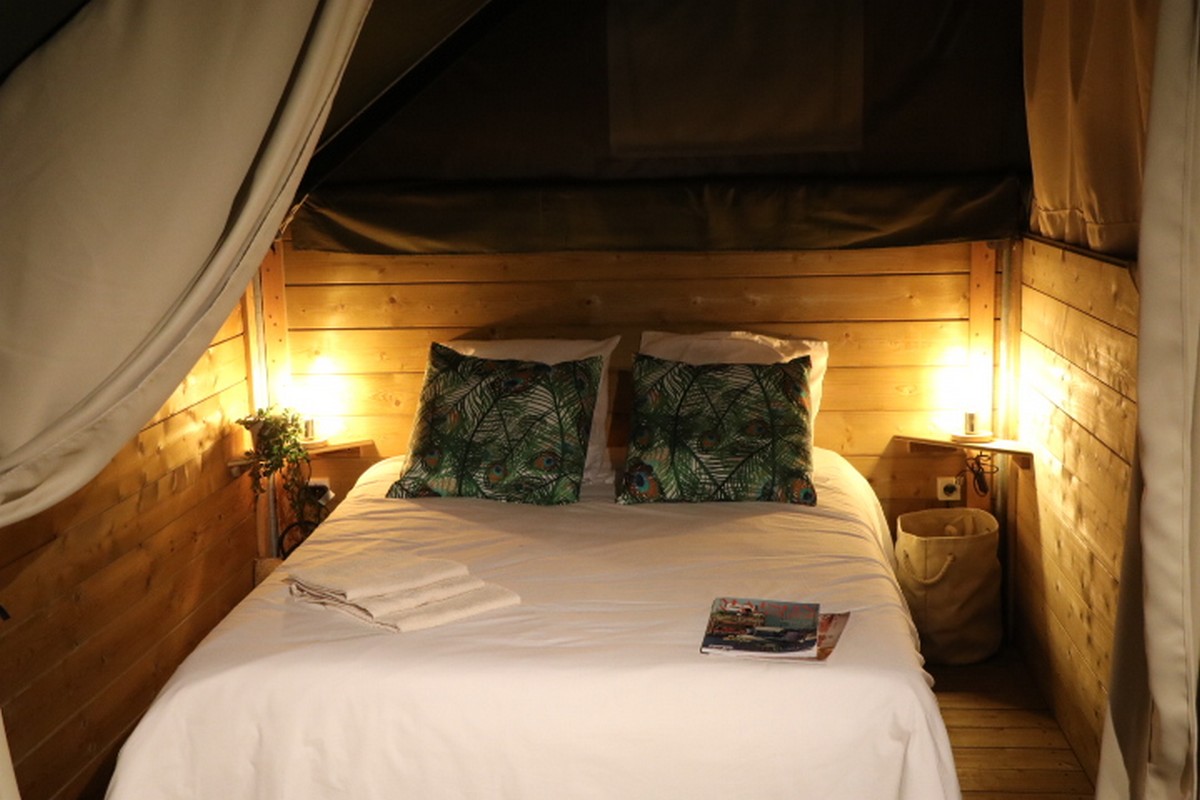 Rentals from saturday to saturday
Rentals from Sunday to Sunday